We're located across the U.S. to better serve our clients.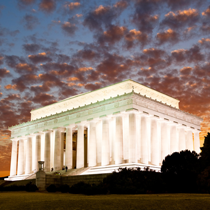 Washington, D.C.
727 Fifteenth Street N.W.
Suite 700
Washington, DC 20005
Office Information
T: (888) APPEAL 9
T: (202) 783-7288
T: (410) 889-7288
F: (202) 783-3405

Counsel Press' Washington office was opened in the early 1980's as part of Lutz Appellate Printers. Lutz was founded in 1960 and later acquired by Counsel Press in 1997. From this location we specialize in filing and service within the Court of Special Appeals of Maryland, the Court of Appeals of Maryland, District of Columbia Court of Appeals and the United States Courts of Appeals for the Fourth, District of Columbia and Federal Circuits.

The Washington office is one of Counsel Press' sophisticated production facilities that produces our client's print and electronic filings. We employ the latest technology to connect, in real-time, each of our production facilities with our New York headquarters location so that we may offer all of our resources to each of our clients from coast to coast and in all time zones.