SEARCH FOR A TEAM MEMBER

Select name
Select department
Select location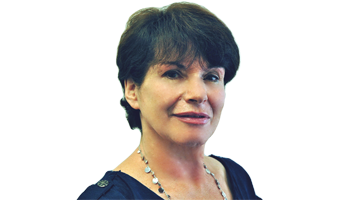 Linda H. Champlin
Senior Appellate Consultant
Toll Free:
(800) 252-7181
Direct Dial:
(607) 214-0001
Direct Fax:
(718) 696-0693
Email:
lchamplin@counselpress.com
Office:
Delhi, NY
Syracuse, NY



Linda Champlin began her appellate career in the appellate services department of the Reporter Company. When Counsel Press acquired the Reporter Company in 2006, Ms. Champlin continued to work in that office. Since 1989, Ms. Champlin has assisted thousands of attorneys with appeals in the New York State Appellate Divisions, New York State Court of Appeals, and the United States Court of Appeals for the Second Circuit.

Ms. Champlin offers Counsel Press clients her expertise in all facets of the appellate process to ensure that their appeals are rule-compliant and timely filed while exhibiting the best appearance and highest quality available. She works very closely with our upstate teams in Buffalo, NY and Rochester, NY to provide unmatched service to all of our New York State clients.
Peter J. Ng, Esq.
Willis & Ng
Monticello, New York says:
Thank you so much for all of your first class help in connection with my appellate matter. Your professionalism is beyond reproach, and was a substantial factor in enabling us to achieve success for our client to date. I consider it a distinct privilege to be afforded the opportunity to work with such cordial and competent people such as yourself and LaFon Howard. I would recommend you highly without any reservation to any and all of my colleagues who are looking for a perfect final product.
James P. Evans
Partner
Hiscock & Barclay, LLP
Syracuse, NY says:
I have to say that the level of service you have provided us over the past two appeals has been absolutely stupendous. The level of service you are providing is just fantastic. Thanks.
Specializing in
Court of Appeals New York State
Supreme Court of the State of New York Appellate Division First Judicial Department
Supreme Court of the State of New York Appellate Division Second Judicial Department
Supreme Court of the State of New York Appellate Division Third Judicial Department
Supreme Court of the State of New York Appellate Division Fourth Judicial Department
Supreme Court of the State of New York Appellate Term First Judicial Department
Supreme Court of the State of New York Appellate Term Second Judicial Department
Massachusetts Appeals Court
United States Court of Appeals for the Second Circuit
United States Court of Appeals for the Fifth Circuit
---
---
News & Events Posts
view all
---