SEARCH FOR A TEAM MEMBER

Select name
Select department
Select location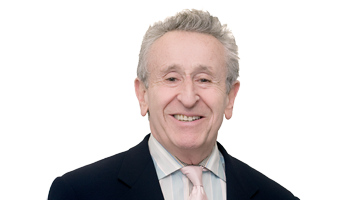 Roy I. Liebman, Esq.
Director - U.S. Supreme Court (Retired)
Direct Dial:
(800) 274-3321
Mr. Liebman was the Director of our U.S. Supreme Court division from 1995 to 2018. Prior to joining Counsel Press, he was a litigation associate at such prominent New York firms as Kaye, Scholer and Stroock & Stroock & Lavan.

Mr. Liebman specialized exclusively in U.S. Supreme Court practice and has an in-depth knowledge of what is happening at the Court at all times. He worked hand in hand with our clients, at both the petition stage and on the merits, on matters of form, tactics and strategy.

Mr. Liebman enjoyed a very close working relationship with all the senior clerks at the Court and was involved on a 24/7 basis with the Court during the Bush v. Gore litigation and the Elian Gonzalez matter. Counsel Press has provided guidance to 98 of the top 100 law firms, as well as many state and local government entities, in U.S. Supreme Court matters.
James W. Dabney, Partner,
Fried Frank Harris Shriver & Jacobsen,
New York, NY says:
Has up-to-the-minute familiarity with the Court's practices and preferences which makes a real difference.
Stanley C. Fickle, former clerk to Associate Justice Brennan
Barnes & Thornberg, Partner
Indianapolis, IN says:
His knowledge of the Supreme Court rules and practices is encyclopedic.
Neal D. Mollen, Partner,
Paul Hastings
Washington, D.C. says:
Unparalleled knowledge of the Court's rules and procedures. A joy to work with!
Robert N. Markle, Partner,
Adams and Reese,
New Orleans, LA says:
Roy's insider knowledge of the Court is worth the price alone.
Joseph P. Klock Jr., Partner,
Steel Hector,
Miami, FL
Counsel for Katherine Harris, Bush v. Gore says:
Puts service ahead of all other considerations on a 24/7 basis.
Steven J. McCardell, Partner
LeBouef, Lamb Greene & MacRoe, LLP
Salt Lake City, UT says:
Time after time, Roy Liebman and Counsel Press have provided expert advice and superior service for our Supreme Court briefs.
Joy M. Soloway, Partner,
Fulbright & Jaworski,
Houston, TX says:
Roy's professionalism and experience have proven invaluable over many years. He guides the lawyer.
Stuart A. Raphael, Partner,
Hunton & Williams
McLean, VA says:
Roy's depth of knowledge, enthusiasm, sense of humor and strong work ethic have been a major asset to us in our Supreme Court practice.