SEARCH FOR A TEAM MEMBER

Select name
Select department
Select location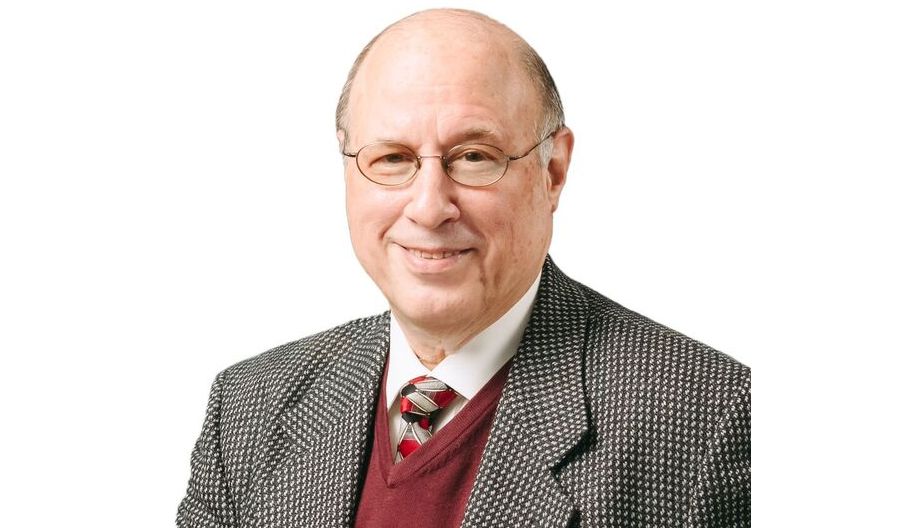 Michael C. Ehrlich, Esq.
Senior Appellate Counsel
Direct Dial:
(212) 340-0655
Office:
(212) 685-9800
Facsimile:
(718) 696-0655
Email:
mehrlich@counselpress.com
Office:
New York, NY



Senior Staff Counsel Michael Ehrlich has assisted Counsel Press clients at leading law firms nationwide in over 30,000 appeals in the state and federal courts since 1992. His recognized knowledge and expertise concerning the rules of appellate practice and procedure as well as the de facto practices in the various courts have afforded him extremely close working relationships with the senior clerical personnel with whom he regularly liaises and who regularly solicit his input concerning proposed changes to their procedural rules
Anthony D. Grande, Partner
Clausen Miller P.C. says:
"[C]ounsel Press... is better than the "good hands people" at Allstate. CP never lets you down, and I mean NEVER! They are the Gold Standard..."
Jonathan David Bachrach
The Law Office of Jonathan David Bachrach
New York, NY says:
Dear Mr. Ehrlich, Today I won my appeal to the United States Court of Appeals for the 2nd Circuit. Naturally, you and Counsel Press handled all aspects of the appeal, beginning with the adverse decision at the District Court - until the very last evening before the oral argument - including every aspect of bringing an appeal! You are like a more experienced uncle in the business than a businessman. You were always standing by with invaluable help, tips and advice. I have been using you and Counsel Press for over 25 years, and your services are more seamless and more helpful every appeal. Your staff people, on this appeal Marianna Iannotta, are so competent, assiduous and a pleasure to work with. For anyone bringing an appeal, I can give them simple advice based on my twenty five years of experience with you: You are making a mistake if you use anyone except Michael Ehrlich at Counsel Press! Thanks, Mike!
David S. Friedberg, Esq.
New York, NY says:
Dear Michael: We have known each other for at least twenty years. You have always been a source to whom I will seek advice whenever I contemplate an appeal. Counsel Press has been graced by your wise counsel. The hours of the day do not constrain your responsiveness to my calls, or personal visits. I have spoken with you evenings as well as during the day time hours. You have been generous with your time. I am always impressed by your insightful mind, your knowledge of substantive law, and your wisdom and knowledge of the intricacies of appellate practice. You have been for me "Counsel Press". Sincerely, DAVID
Sally Benvie
The Law Office of Sally S. Benvie
Goshen, NY says:
Mr. Ehrlich, I can't thank you enough for your insight and guidance. I couldn't have won this appeal without you! I have another appeal coming shortly, and will definitely be calling upon you for your services. Thank you again.
Marcy Sonneborn, Partner,
Molod Spitz DeSantis & Stark, P.C.
New York, NY says:
There is no one better in this business than Mike Ehrlich. I rely on him exclusively for all my appellate needs. I would never consider switching away from Counsel Press.
Peter Riggs, Partner,
Cerussi & Spring
White Plains, NY says:
As the appellate partner at my firm, I've worked with Michael Ehrlich for many years, and have always found him to be an invaluable guide to what current practice requires.
Nancy Breslow, Partner
Martin Clearwater & Bell
New York, NY says:
In the 10+ years I have been working with him, I have consistently found Mike Ehrlich to be highly knowledgeable about all aspects of appellate procedure. His skilled assistance is invaluable.
Helen M. Benzie, Partner,
Bigham Englar Jones & Houston
New York, NY says:
Working with Mike Ehrlich and his colleagues at Counsel Press makes navigating the shoals of the appellate process in state and federal courts seem effortless. His encyclopedic knowledge of the appellate rules and what would be appropriate in the interstices between them plus his calm, confident, sagacious manner free the attorney to concentrate on the substantive legal issues. A long list of successful appeals is the result.
Anne Patrice Richter, Partner,
McManus, Collura & Richter, P.C.
New York, NY says:
I have worked with Counsel Press for over a decade and the service provided by the company is exemplary. In particular, Mike Ehrlich has provided assistance far beyond what one would expect from a similar company. We have had occasion to use other companies and have found that they lack the personal attention and procedural knowledge that Counsel Press provides.
Jonathan T. Uejio, Partner,
Conway, Farrell, Curtin & Kelly, P.C.
New York, NY says:
Over the past dozen years, I have worked with Mike Ehrlich on over 100 appeals. He has provided a level of service unsurpassed by any other printer with whom I have worked. He has also been a font of knowledge about not only the published rules of New York's appellate courts, but perhaps more importantly, their de facto practices, gleaned from years of experience. In such matters, his timely advice has proven accurate year after year.
Specializing in
Court of Appeals New York State
Supreme Court of the State of New York Appellate Division First Judicial Department
Supreme Court of the State of New York Appellate Division Second Judicial Department
Supreme Court of the State of New York Appellate Division Third Judicial Department
Supreme Court of the State of New York Appellate Division Fourth Judicial Department
Supreme Court of the State of New York Appellate Term First Judicial Department
Supreme Court of the State of New York Appellate Term Second Judicial Department
United States Court of Appeals for the Second Circuit
---
Admitted
State of California
State of New York
State of New Jersey
Commonwealth of Pennsylvania
United States District Court for the Northern District of California
United States District Court for the District of New Jersey
United States District Court for the Southern District of New York
United States District Court for the Eastern District of New York
Supreme Court of the United States
---
Education
University of North Carolina at Chapel Hill School of Law J.D., 1975
State University of New York at Buffalo B.A., cum laude, 1971
Member, Phi Beta Kappa
---
Martindale-Hubbell® Peer Review Ratings™
AV Rated - 5.0 out of 5.0
---
Blog Posts
---