SEARCH FOR A TEAM MEMBER

Select name
Select department
Select location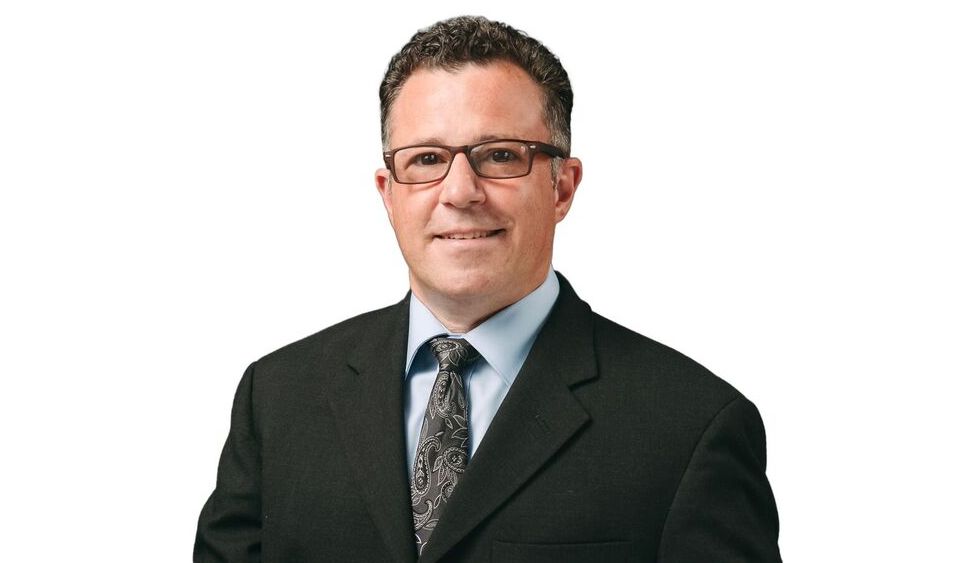 Vince Wiscovitch, Esq.
Senior Appellate Counsel
Toll Free:
(800) 427-7325
Direct Dial:
(212) 340-0658
Office:
(212) 685-9800
Facsimile:
(718) 696-0658
Email:
vwiscovitch@counselpress.com
Office:
New York, NY



Vince Wiscovitch is a seasoned litigation attorney, having tried and managed cases heard within New York State and Federal Courts, including appeals in New York State appellate courts and the United States Court of Appeals for the Second Circuit in both interlocutory and final decision appeals. Mr. Wiscovitch was a member of the litigation and intellectual property practice groups of the international law firm of Hunton & Williams. He also practiced with the law firms of Ruskin, Moscou & Faltischek, P.C., in Uniondale, New York, and Gursky & Ederer, LLP in New York City. His area of expertise was complex commercial litigation for Fortune 100 companies as well as trademark and copyright infringement litigation and enforcement.

In addition to his legal acumen, Mr. Wiscovitch is an accomplished businessman. He is a well sought after public speaker and is the author of two published marketing courses. He served as the Chief Marketing Officer in charge of marketing and business development for a privately held firm he led to Inc. 500 recognition.
Jennifer H. Wu, Esq.
Paul, Weiss, Rifkind, Wharton & Garrison LLP
New York, NY says:
Our client has used other appellate vendors before but when they asked us who should do the emergency filing here, we told them it had to be Counsel Press because of your experience and expertise. You guys are the best!
Christopher Glancy, Esq.
White & Case LLP
New York NY says:
Thanks much! Efficient and helpful as always. That's why I keep coming back.
Ana M. New York, NY says:
"Really appreciate the legal acumen, procedural expertise, and expert personal therapy you provided during this process."
Matt Worner, Esq.
White Plains, NY says:
Dear Vince & Cameron: What can I say? You guys are THE BEST! I wish I could get more appellate work since you make it so easy! Again, many thanks.
Ileana Montes, Esq.
Law Offices of Peter J. Guadagnino
Elizabeth, NJ says:
Dear Vincent and Glenda, Thank you so much for your due diligence and professionalism in helping us with the brief and appendix and making sure we met the filing deadline. We received copies of the brief and the appendix this morning. It was a pleasure meeting you yesterday and I look forward to working with you again in the near future.
Colleen M. Tarpey, Esq.
Garfunkel Wild, P.C.
Great Neck, New York says:
Seriously Vince - you are worth your weight in gold. Thanks again for all your assistance with this matter!!
John G. Martin, Esq.
Garfunkel Wild, P.C.
Great Neck, New York says:
I thought you did a great job - very responsive to my questions and very efficient at getting things done. Completely positive impression on all fronts.
Sally Wasserman, Esq.
Law Office of Sally Wasserman
New York, NY says:
The service is beyond compare. Counsel Press makes me look good.
Domenick P. says:
Nice job. I was very pleased with your service in every way.
Brian B. says:
You guys did a great job. We got a little backed up the morning our brief was due. CP really helped us through
Specializing in
Court of Appeals New York State
Supreme Court of the State of New York Appellate Division First Judicial Department
Supreme Court of the State of New York Appellate Division Second Judicial Department
Supreme Court of the State of New York Appellate Division Third Judicial Department
Supreme Court of the State of New York Appellate Division Fourth Judicial Department
Supreme Court of the State of New York Appellate Term First Judicial Department
Supreme Court of the State of New York Appellate Term Second Judicial Department
United States Court of Appeals for the Second Circuit
---
Admitted
State of New York
United States Tax Court
United States District Court for the Eastern District of New York
United States District Court for the Southern District of New York
---
Education
New York University, Stern School of Business, BS, cum laude, 1991
St. John's University School of Law, Juris Doctor, with honors, 1994
---
Affiliations
New York State Bar Association
---
Volunteer Organizations
East Meadow Fire Department, Class A Firefighter
East Meadow Baseball & Softball Little League, Coach
---
---
News & Events Posts
view all
---