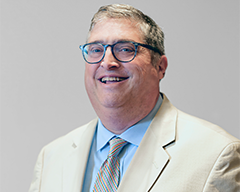 On February 6th, at the State of the Judiciary Address, Chief Judge Janet DeFiore announced new electronic requirements for appeals in the NYS Appellate Division, although only for certain matters at this time. These rules will take effect on March 1, 2018. Proposed rules were announced last year, but now, after being amended following a period of public comment, the new requirements have been issued.
Initially, the new electronic filing requirements will only be required on certain cases. In the First Department, all cases in commercial matters originating in the Supreme Court will be affected, as well as those from the Bronx and New York County. The Second Department will begin only with cases originating in and electronically filed in the Supreme and Surrogate's Court in Westchester County. The Third Department will begin only with cases originating from the Third Judicial District. The Fourth Department will begin only with cases originating in or transferred to the Commercial Division of the Supreme Court.
In addition to requirements for digital filing, the Court has reduced the required number of copies of Records and Briefs to an original plus five copies. There are some exemptions to the rule for parties who aren't represented by an attorney, or for attorneys who lack the technical hardware or skill to file electronically.
Additionally, Uniform Court Rules for all four departments will take effect on September 15, 2018. These rules will have a large impact on how appeals are perfected throughout the state. Proposed Uniform Rules were issued last year and were then out for public comment and potential amendment.
Please contact Counsel Press with any questions regarding these new electronic requirements.
Tagged: Appellate Practice, New York State Appellate Division Third Department, New York State Appellate Division Fourth Department, New York State Appellate Division First Department, New York State Appellate Division Second Department